Even if having a step mom or dad is fairly common, and it has become nearly prevalent for people to have stepfamilies, it can be quite difficult to navigate these waters in the beginning, and it would largely help that the new spouse and the new family learn to help each other integrate more smoothly and gently into each other's lives.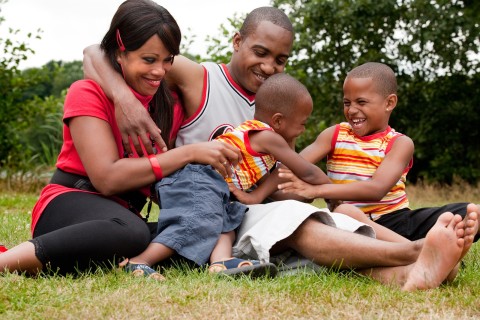 Stepparents often have to deal with existing conflicts with their exes, as well as legal wrangling over child custody and support. Any new major change in life situations need adjustments, and managing these new situations with a stepfamily can be very stressful.
Although every situation is unique, the following principles are universal, and it helps to keep these issues above the swirl of tensions amidst the difficult adjustments.
DO be honest, and be yourself.
You don't have to do things you don't like or say things you don't mean, just to get the kids to accept you. Even the kindest of children will find it hard to comprehend how the new mom seems to threaten to replace the real one. The kids may also feel that liking you is a sort of betrayal to the other parent. However the situation develops, keep the lines of communication open and interact with care; don't put up a façade that might come across that you're trying too hard.
DON'T force yourself to be a parent to your stepchildren.
You may feel pressured to assert the role as a parent, but you don't have to think of yourself as parent when you marry someone with kids. You won't have much of an issue with this if the kids are living with the ex-spouse. However, if you're living with them, or if you have them over every once in a while, you have to know your boundaries; talk to your partner, and act within the roles you've both agreed on.
DO protect your marriage.
You and your new husband should still have time together and communicate openly, especially during tricky situations, or when trying issues arise. Find out how to resolve conflicts together and never stop working on strengthening your fledgling relationship.
DON'T be a martyr.
If you feel burnt out, compromised, or wronged, then you're probably exerting or neglecting yourself too much. You have to know the difference between sacrifices you should make against the sacrifices that would bring harmful consequences to your marriage or to yourself. Getting stepparenting help in your local Houston family support centers, or participating in programs for single parents or stepparents, like those offered by The Bridge Across, can help you manage and break through the dilemma of being yourself and a stepparent at the same time.
Sources:
5 Boldfaced Lies About Being a Stepmom, Huffington Post
10 Brutal Truths About Being A Stepmom, Huffington Post